Hi, I'm Giri, owner of audiointerfacing.com.
I've been a passionate amateur musician ever since I was in high school in the 1980s.
I had experimented with various instruments during those early years but settled on playing the drums—playing in college bands, gigs for friends' parties, etc—and I had a blast!
More recently, I've taken up the bass guitar and I'm really enjoying the rhythmic and melodic expression that this instrument allows.
Throughout my musical journey, I've been fascinated by music technology—I've dabbled with recording equipment and various analog and digital kit for over 30 years.
In fact, I have a degree in electrical engineering that was motivated largely by my interest in music technology—through my engineering studies, I learned exactly how that technology works!
And prior to my degree, I worked as a technician in the audio industry to gain valuable experience—I even worked at Freedman Electronics, now home to the world-class microphone manufacturer, RODE.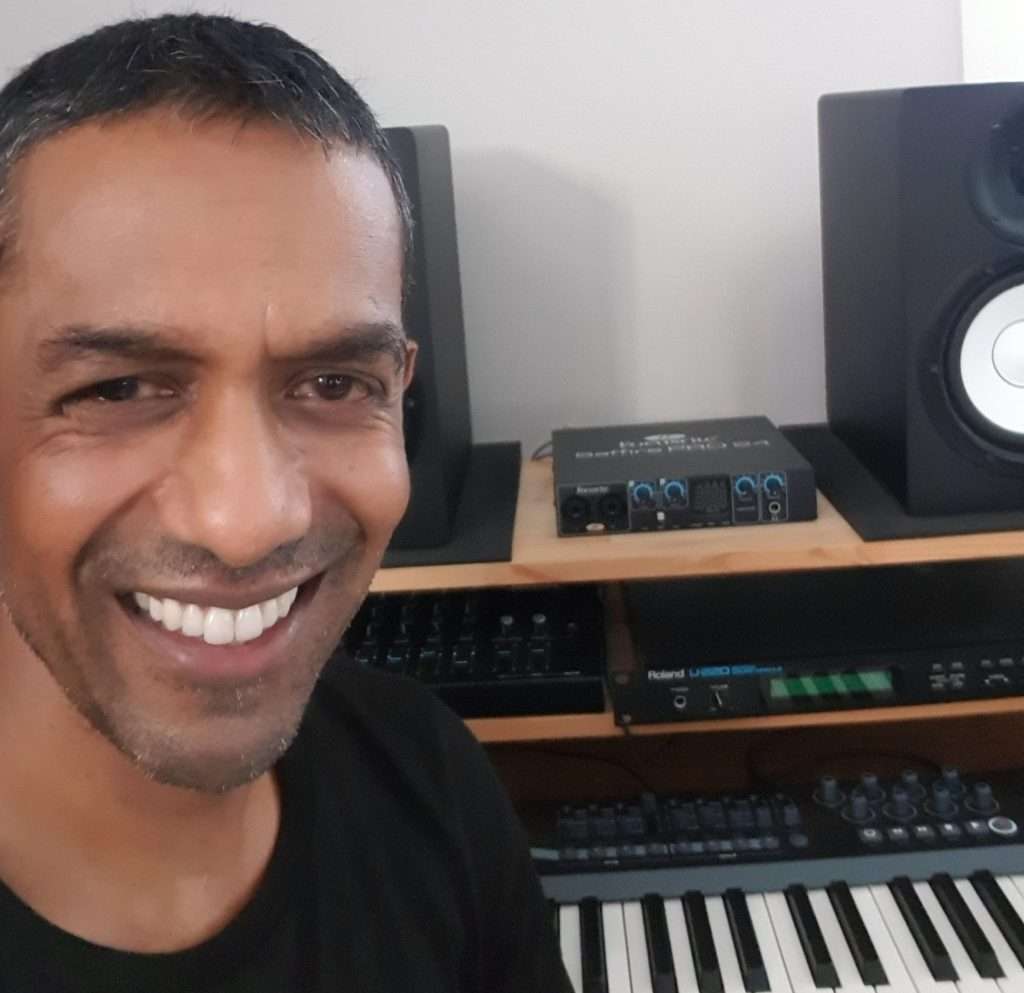 Audiointerfacing.com is dedicated to music technology, production, and interfacing—all of which form the heart of modern audio workflows.
The awesome power of modern audio technology unleashes the creative potential in all of us—it's easier now than ever to compose, produce, arrange, and create amazing music and audio—even from the comfort of your own bedroom! And it's more affordable and accessible than it's ever been.
Thank you for visiting audiointerfacing.com—I hope that you find the information or inspiration that you're looking for!
Yours in audio
Giri